February 26 and 27, Joan Serrahima Stadium
The 24 hour competition will be split into two, the #Fast24h and the #Open24h to make it easier to overtake and not hurt the slowest who have to run more distance than the official, if they have to separate too much from the inner lane.
There will also be competition for 12 and 6 hours, with a partial split of 100 and 50 km respectively.
The performances obtained at the #UrB22 will be used for the Spartathlon 2022



All UrB participants and companions have a special price at the Hotel BCN Montjuïc (http://www.hotelbcnmontjuic.com/) during the days of the competition (from Thursday 24 to Sunday 27) for € 70 per night.
To book your reservation just send an email to info@bcnmontjuic.com, stating the type of room and regime, your full name, phone contact, email address and credit card number as a guarantee.
Payment will be made on arrival and reservations are cancellable free of charge up to 24 hours before scheduled check in.

In the 1st edition of 2021, three Best Performances of Spain and two of Finland were achieved!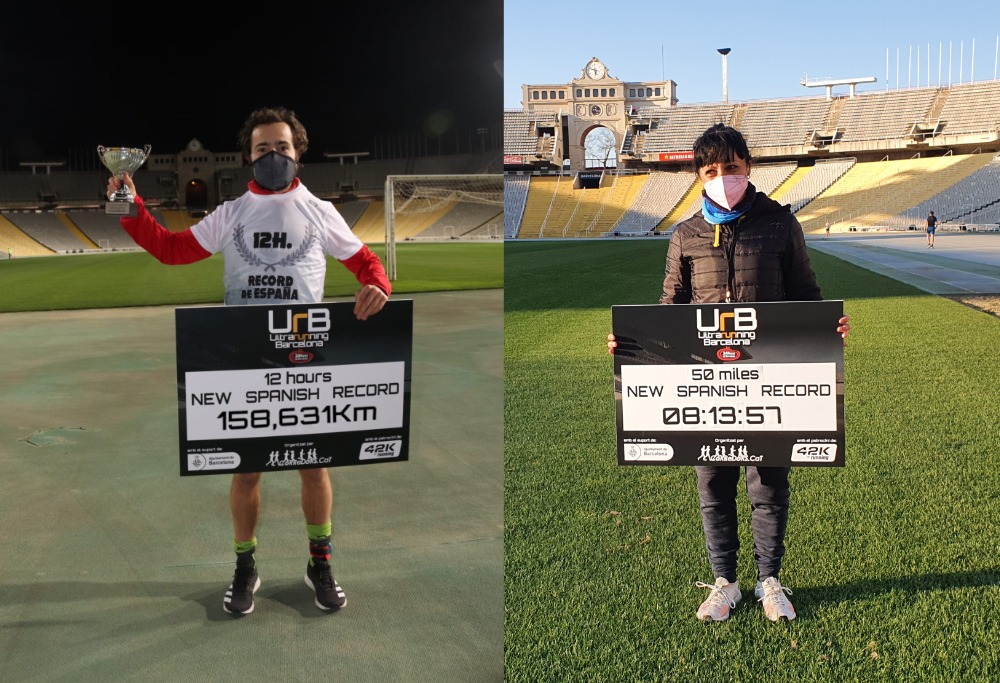 Iván Penalba, new Spainsh 12h Best: 158,631 Km
Noora Honkala, new Finnish 12h Best: 137,171 Km
Isa Sandoval, new Spanish 50 miles Best: 8h13'57"
Iván Penalba, new Spanish 50 miles Best: 5h28'46"
Noora Honkala, new Finnish 50 miles Best: 6h38'50"